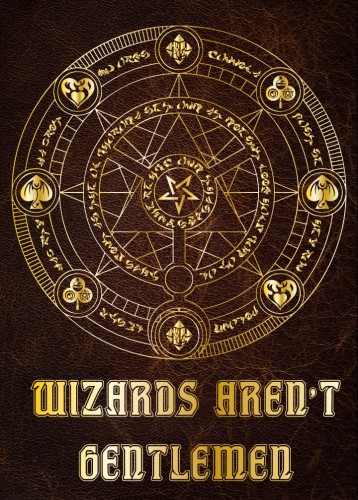 Tags: fantasy
Let the magic begin!
Wizards Aren't Gentlemen harks back to a bygone age where masters of magical might, their feckless apprentices and their wily minions play their part in stories of arcane rivalries and eldritch farce. Feud for control of an army of fiends and goblins, seek to be the first to wake the Nameless Tortoise of Peng, and visit other planes in your search for arcane might.
Wizards Aren't Gentlemen is a storytelling card game designed to be played over the course of a single session, without needing any prior preparation. With the improvised storytelling of a roleplaying game and the pick-up-and-play nature of a card game, you can jump right into things and tell a great story together over the space of a few hours.
Find this game at UFO Press.