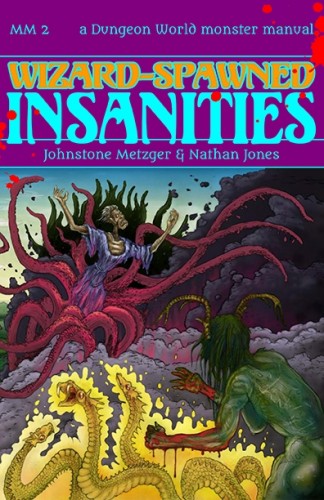 Tags: Dungeon World, fantasy, supplement
The Monthly Monsters project is back with another monster manual for Dungeon World!
Wizard-Spawned Isanities includes 13 monster entries, illustrated in full colour, along with a host of variations, random tables, adventures, dangers and their grim portents, custom moves, items, locations, plot hooks, secrets, and more.
This is NOT just a reprint of the Monthly Monster material! Each monster has been revised, expanded, and given new illustrations. Every page contains full-colour background art.
Find this game at DriveThruRPG.