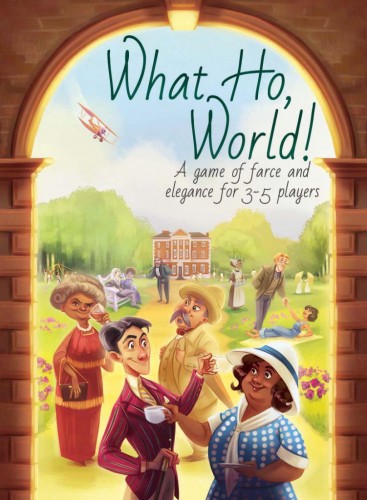 Tags: historical, literary
The newest love of your life has got engaged to a frightful cheese-obsessed bore from the Home Counties.
Your butler could seperate them in a jiffy, but he's busy running errands for your Great-Aunt to clear his shameful gambling debts.
She could forgive the debts, but she wants the money to buy the famous artist's new masterpiece.
And the artist would be happy to just hand the painting over, so long as you help her cover up that her best works are plagiarised.
How will this all shake out? Find out in play!
What Ho World! is a light role-playing game of hijinks and shenanigans set in the breezy upper classes of the roaring 20s. With the improvised storytelling of a roleplaying game and the pick-up-and-play nature of a card game, you can jump right into things and tell a great story together over the space of a few hours.
Find this game at UFO Press.