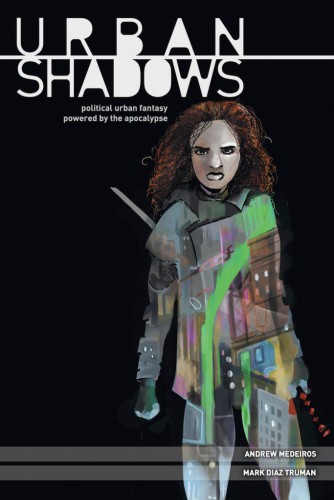 Tags: fantasy, horror, you're the monster
Urban Shadows is an urban fantasy roleplaying game where you'll play characters struggling to survive in a dark urban environment drowning in supernatural politics. The game focuses heavily on the gritty drama and tense violence that we see so often in works like The Dresden Files, Angel and Supernatural.
Find this game at Magpie Games.