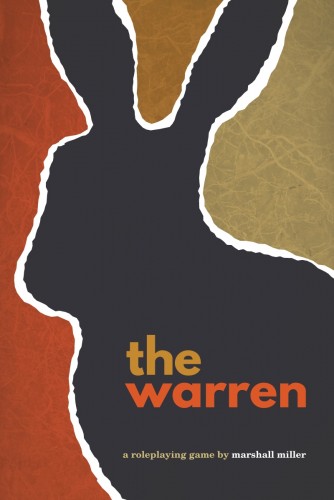 Tags: fantasy, literary, you're the monster
The Warren is a tabletop role-playing game by Marshall Miller about intelligent rabbits trying to make the best of a world filled with hazards, predators and, worst of all, other rabbits. It is a game about survival and community.
There are many creatures, humans included, that are bigger, stronger, meaner, or more numerous than rabbits. The seasons and the elements do not care that rabbits are only little things. Rabbits cannot hope to meet these threats head on. Only through speed, wits, and keeping a cool head can rabbits bypass the dangers of the outside world.
Find this game at Indie Press Revolution.