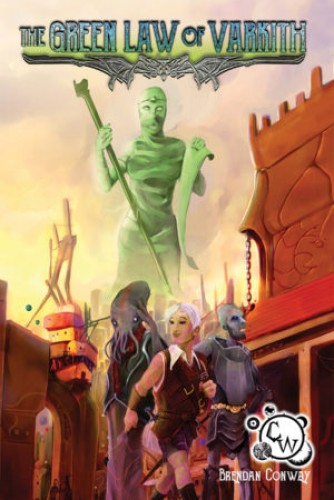 Tags: Dungeon World, fantasy, supplement
The Green Law of Varkith is a Dungeon World setting wherein you play the members of a newly formed guild in Varkith, trying to make your way as the little fish in a city full of predators. Inspired by titles like Planescape: Torment, K.J. Bishop's The Etched City, and China Mieville's Perdido Street Station, The Green Law of Varkith brings urban politics to Dungeon World.
Find this game at Magpie Games.