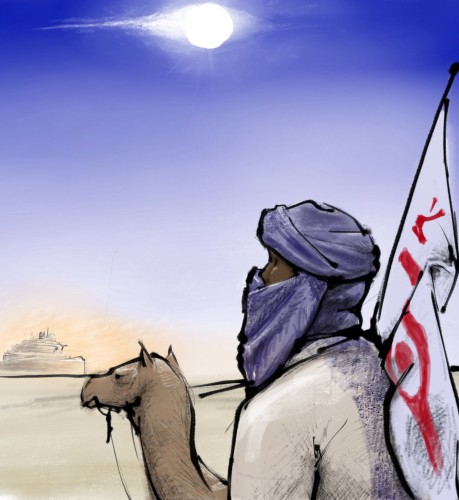 Tags: fantasy, free to download, one-page, sword and sorcery, system outlier
The crystal-blue face of the sky beheld the desert, the eye of the sun leaving no stone, no beetle, no lonely traveler the privacy of shade.
But the traveler knew this would be the case, and made certain to do things
that would please the sky to see. On the back of his camel fluttered a limp flag declaring obeisance to the desert sky, and in response, the sky sent a breeze. It was not a cool breeze, but it would do on this day when the traveler needed to cross the desert under the strong right eye of the sun.
A turban of indigo covered his face to protect it from the sun's glare and disguised him from its gaze, for had the sky recognized him, it might have refused him passage. The desert sky is a terrible enemy to make…
Find this game at Xenoglyph.