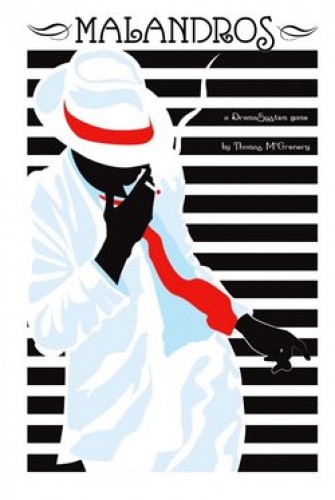 Tags: crime, historical, system outlier, wuxia
Rio de Janeiro at the end of the 19th century: a city of slums and palaces, street gangs and tycoons, magic charms and outlawed martial arts. Cunning, bohemian and streetwise, the malandro walks its streets without fear - because there's always a way out.
Malandros is based on the award-winning DramaSystem rules engine. It's a game of personal struggles and interpersonal dramas.
You play characters in a tight-knit community caught up in tumultuous times: gang leaders, captains of industry, fishermen, martial artists, swindlers and more. You all know each other - you're family, friends, rivals or enemies, all living in the same part of town. You all want something from each other. Maybe it's respect, maybe it's love. Maybe it's fear, or something else.
Will you get what you want? That's what we're here to find out.
Find this game at Porcupine Publishing.