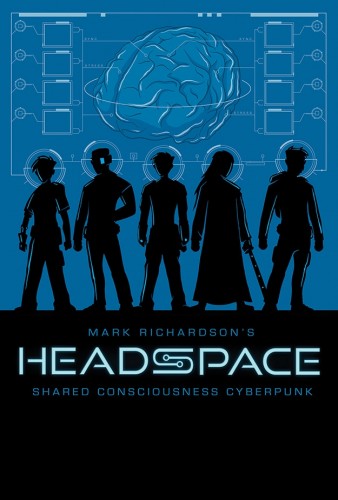 Tags: cyberpunk, science fiction
THIS FIGHT IS PERSONAL.
Headspace is a Cyberpunk roleplaying game about hyper-competent operatives fighting personal battles against the Corporations controlling the world. These unlikely heroes regret the direct hand they had in making the world the dystopian place it is, so now they're going to try and change the world. Alone, they wouldn't stand a chance. But with Headspace, an advanced technology to share consciousness, together the Operators can make a difference. But will their Headspace be able to manage the Stress of sharing skills, memories, and regrets?
Armed with Headspace technology, no Operator is ever alone. The Headspace makes everyone in it greater than themselves, able to use each other's skills with seamless efficiency. So long as one as one Operator can do something, they all can.
Find this game at Green Hat Designs.