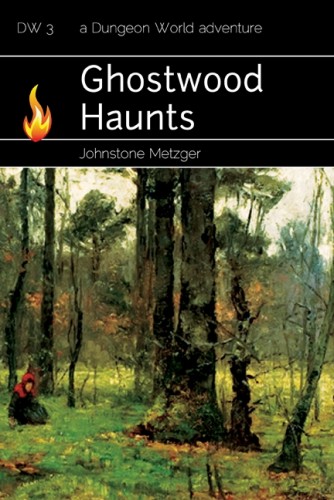 Tags: Dungeon World, fantasy, supplement
Ghostwood Haunts is an introductory adventure module for the Dungeon World fantasy role-playing game.
In the midst of the Ghostwood, the village of Knifesbridge holds a mere few thousand souls, but trouble enough for all. A gang of bandits preys upon the local road traffic, drug addiction spreads through sleepy village streets, and corruption at the heart of municipal politics stymies all attempts to restore law and order. Worse yet, a dead witch's ghost seeks vengeance, and a demon waits to walk once more beneath the Ghostwood's leaves. At the crossroads between these fronts lies and old, abandoned tower, and the secrets buried beneath it will tear this village apart.
Find this game at DriveThruRPG.