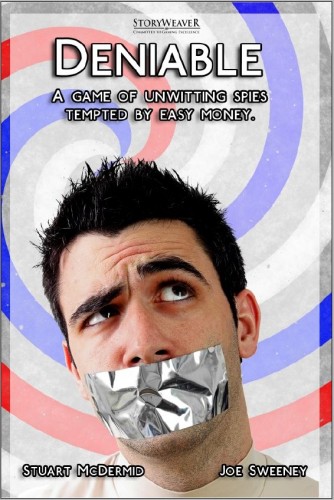 Deniable is a darkly satirical 'story game' designed for small gaming groups. It tips its hat to those wonderfully wicked British TV espionage series such as Spy and Spooks.
It is about decidedly average English people coerced into participating in 'operations of national importance' by a shadowy espionage organisation.
If you are looking for a game that revels in the lives of little people caught up in big events, and of small drama made into epics, then this game is for you. We guarantee you'll be laughing until you cry in no time.
Find this game at DriveThruRPG.