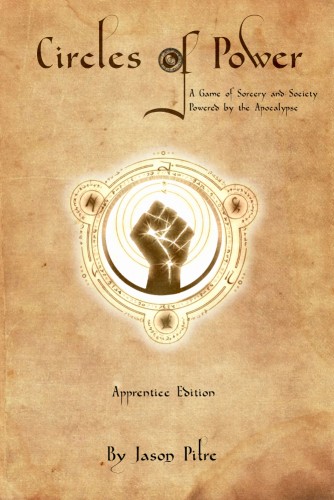 Tags: fantasy, ashcan/preview
Circles of Power is a game about individuals who have suffered oppressions, and have gained magic to balance the karmic scales. In this game, you play one of the Wise who arise from marginalized communities. You cast your spells to ward off the Doom and to earn valuable favours from the Society. You spend that favour to Take a Stand against the Society to protect your communities from oppression and violence. The struggle for justice and freedom will teach you the lessons you need to learn, to master your spells.
Find this game at Genesis of Legend Publishing.