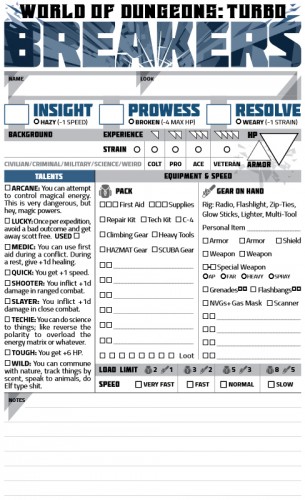 Tags: Dungeon World, fantasy, free to download, one-page
The magical realm of Kyvr'ax has collided with Earth, shearing the dimensions and creating a mashed-up borderland
between our reality and the monster-infested domain of the wizard
Kai Shira Kai. You play working-class heroes who explore the twisted Break seeking fame and fortune. But don't stay too long, or the Cloud of Woe will surely find you!
Find this game at One.Seven Design.