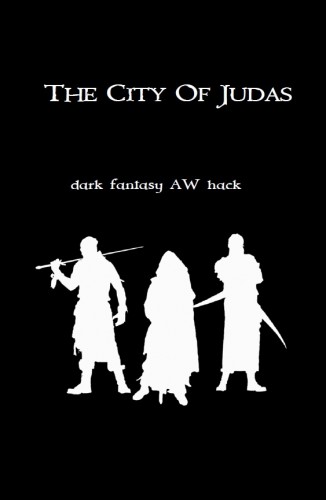 Tags: fantasy, historical
In this dark fantasy, sword&sorcery setting you are a member of the Brotherhood of the Iron Fist, a company of mercenaries who work in the shadows in the City of Judas.
The setting focuses around an imaginary Jerusalem, heart of flaming religious crusades between the church of Christ and the cult of Judas, with the new sept of the Book of Q getting stronger each day. Which side will you choose to fight for?
But that's not enough: evil monsters, dark demons and wicked minions will try to partake in the feast.
Find this game at DriveThruRPG.