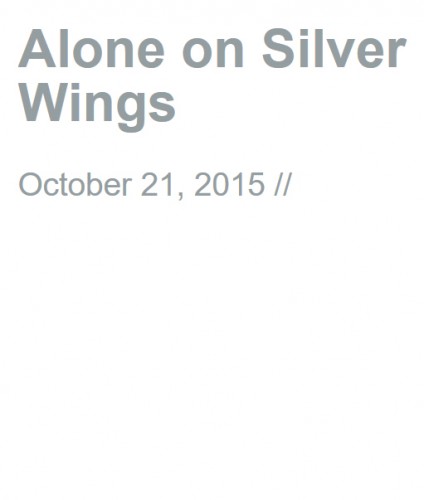 Tags: science fiction, solitaire, system outlier
You are alive, in the world;
our world is alive, in the universe.
Both of these things are true.
Both of these things are temporary.
a self indulgence powered by the Apocalypse
Alone on Silver Wings is a journalling game, played over weeks or years, about life, emotions, and eventual death. It is played alone, sometimes with the advice of others.
It is the final game in a triptych named, "How to Die in the Future," together with Amidst Endless Quiet and Island in a Sea of Solitude.
Find this game at These Are Our Games.